In our experience, truly sustainable change occurs through diligence and the commitment of time. The greatest benefits of our services are seen when we are utilized in an ongoing way to build knowledge, skills, and inclusive mindsets and dispositions.
The most effective services align with teacher, school, and/or system-level goals.
We collaborate with private school systems to identify strategies to remove obstacles, accompany schools through system change challenges, and provide solutions to a variety of educational issues.
Mission Priorities
We will work with you to create excellence in teaching and learning while realizing the fullness of the school's mission.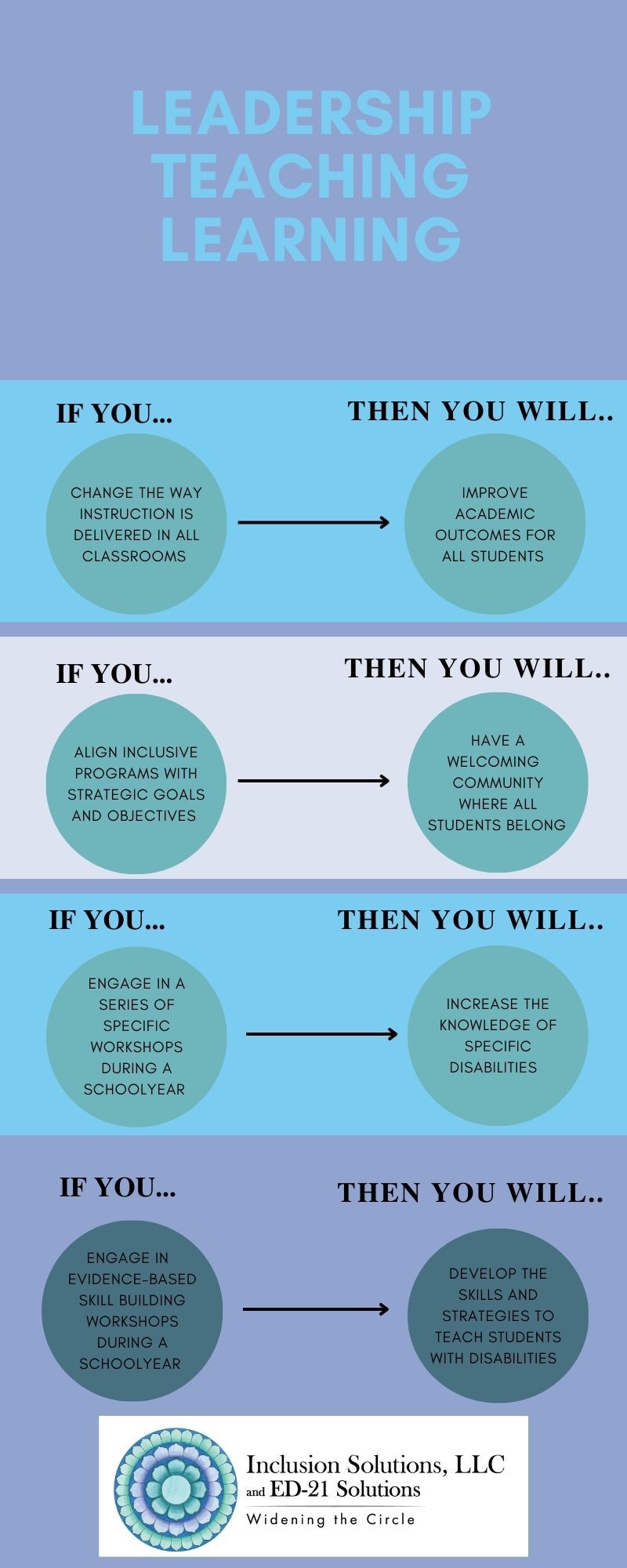 Professional development packages are designed to meet the unique needs of the school community.
View our Professional Learning Opportunities for 2023
Inclusion Solutions, LLC conducts needs assessments, program/community readiness studies, and program evaluation protocols. Proposals for these services are customizable based on the needs of the school, group of schools, or diocese.
Contact us below and share your goals for a community of belonging!