Purpose:
Inclusion Solutions equips schools with skills and knowledge to educate all learners. We help remove obstacles, accompany schools through challenges, and provide solutions to a variety of educational issues.
We will work with you to create excellence in teaching and learning, while realizing the fullness of the school's mission.
Mission Priorities
We will work with you to create excellence in teaching and learning while realizing the fullness of the school's mission.
To this end, Inclusions Solutions, LLC works to implement the following mission priorities:
❖ Design and deliver customized professional development to create approaches to support all learners
• Assess the individual learning needs of the organization
• Develop customized professional development strategies
• Create follow-up plans to insure the fidelity of the change strategies.
❖ Build the knowledge and skills to build the capacity for classroom-level staff by teaching the requisite instructional strategies
• Employ a variety of evidence-based professional development strategies (in-person learning, on-demand sessions, coaching) to support the learning of classroom staff
• Accompany classroom staff as they implement new strategies
❖ Support system-level leaders
• Collaborate with system-level leaders to create systematic approaches to widen the circle to increase access for all learners
• Consult with leaders to support the change process
• Implement executive coaching strategies to support system-level leaders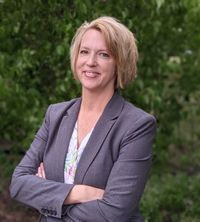 Colleen McCoy-Cejka
Colleen McCoy-Cejka, M.A. is the co-founder of Inclusion Solutions, LLC and Ed-21 Solutions, companies dedicated to creating student-centered learning environments where all students can be successful. This company is built upon her experiences as a parent, teacher, elementary and high school principal, assistant superintendent, and curriculum director for the Diocese of Phoenix, and several nonprofit volunteer roles. Colleen co-founded The Matthew 19:14 Project with Dr. Lisa Fischer in Phoenix in 2014, is a founding member of the Arizona Inclusion Network (2021), and is an executive committee member for the National Catholic Partnership on Disability. These organizations all seek to provide resources and networking opportunities for people who want to better serve people with disabilities. She has participated in the 2022 Synod locally and nationally specifically assisting with reports to the Vatican on the experiences of persons with disabilities in the Catholic church and Catholic schools.
Colleen has presented and partnered with organizations, dioceses, and schools throughout the country to increase teacher capacity around knowledge, skills, and dispositions to effectively serve schools and classrooms that recognize a need to improve their approaches to neuro-diverse learning communities. She is the co-author of Setting the Table: A Guide for Diversified Learner Program Development in Catholic Schools (with Crystal Brooks) through the National Catholic Educational Association, where she served as Director of Professional Learning. She can also be heard on the Loyola Press Podcast The Catholic Teachers' Lounge three days per week.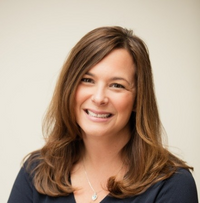 Crystal A. Brooks
Crystal Brooks, Ed.S., CCC-SLP, is the co-founder of Inclusion Solutions, LLC and Ed-21 Solutions, companies dedicated to creating student-centered learning environments where all students can be successful. Building upon a professional career as a practitioner, educator, state agency specialist, and Catholic school leadership team member, Crystal empowers educators to reach the goal of an inclusive educational community where all students are welcome.
With a solid background in special education, Crystal is well-versed in evidence-based teaching practices that result in academic, social, and emotional growth for all students in the classroom. She advised and consulted with leaders in special education while working at the Arizona Department of Education, working to improve educational outcomes for students with high-incidence learning disabilities. This passion led her to her work in private schools focused on building inclusive communities where all students are welcomed and every child belongs.
Crystal is a board member for The Matthew 19:14 Project, a non-profit organization supporting inclusive efforts in Catholic schools in Arizona. In addition, she is a coach for AZIn, a network of faith-based practitioners focused on increasing school options for exceptional learners. She is a member of the American Speech-Language-Hearing Association and an adjunct faculty member with Northern Arizona University and Estrella Mountain Community College.
Director of Content and Partnership Development
Dr. Michael J. Boyle
Michael J. Boyle, Ph.D. is the Director-Partnerships and Content at Inclusion Solutions, LLC. Dr. Boyle has worked in education in a variety of settings and roles. Most recently, he served as the superintendent of Catholic Schools for the Diocese of Joliet-Illinois. Prior to this position, Dr. Boyle served as the director of the Andrew M. Greeley Center for Catholic Education at Loyola University Chicago. As a school psychologist at both the high school and elementary levels, he worked with students across a broad range of areas of exceptionality. He has also served as a special education administrator in several public school districts. Additionally, Dr. Boyle also served as principal in a Catholic elementary school.
Among his works, the National Catholic Education Association published Dr. Boyle's book A Light Unto My Path: A Model of Accompaniment for Fostering Mental Wellness (co-authored with Dr. Sandria Morten) and Ensuring a Place at the Table: Systems for Support for Students with Disabilities in Catholic Schools. He has also contributed a chapter to the book, Scholarly Essays on Catholic School Leadership: Research and Insights on Attaining the Mission of Catholic Schools.
In 2014, Dr. Boyle was named the recipient of the C. Albert Koob Merit Award by the National Catholic Education Association for significant contributions to Catholic education. Loyola University Chicago selected Dr. Boyle as a distinguished alumnus of the School Psychology program (2022) and of the Administration/Supervision program (2017).
Dr. Boyle serves as the board chair of the National Catholic Partnership on Disability. He also serves on the board of directors of Loyola Press. Additionally, he served on the governing board of the Journal of Catholic Education.
Dr. Boyle has provided staff development programs to educational agencies both nationally and internationally in the areas of response to intervention in Catholic schools, inclusion, and mission-driven leadership in the context of Catholic education.
Discover more about Mike's publications for NCEA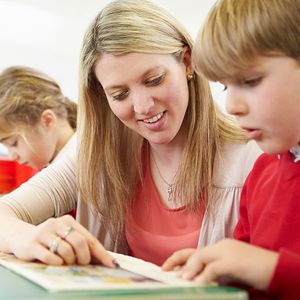 Looking for a Program Plan? Check out Our book!
School leaders, inspired by a mission and vision of success for all learners, require specific tools and resources to achieve the desired outcomes. Inclusion Solutions, LLC will partner with you to assess your school's readiness for inclusive practices, determine the resources needed for success, and develop an individualized program from early brainstorming to full implementation.
Inclusion Solutions, LLC offers a full range of options depending upon your specific community. We look forward to partnering with you and your community!